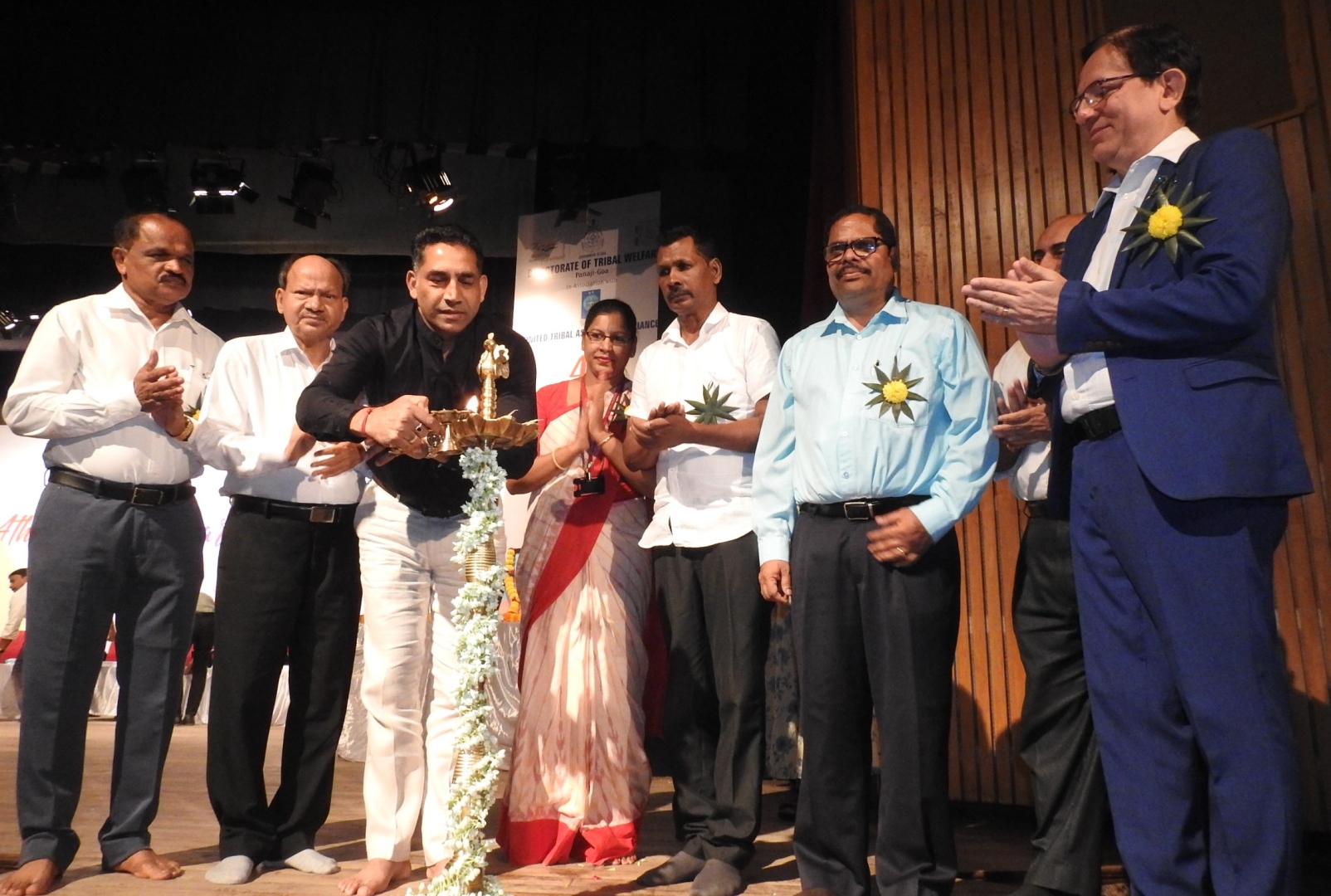 Chief Minister Pramod Sawant on Thursday said the government is committed to provide benefits of all schemes to the students belonging to the Scheduled Tribes.
In his virtual address at the Fourth Adivasi Vidhyarthi Sammelan 2022 held at the Ravindra bhavan, Margao on Thursday, the CM urged the tribal students to avail benefits of the schemes, right from scholarships, to joining professional colleges and upgradation of skills.
Sawant made a particular reference to the avenues open in the hospitality and aviation sector, saying the tribal youth should acquire the necessary skills.
"The government provides a number of scholarships to the tribal youth, right from pursuing school education to professional colleges. The youth can also avail interest free loans to pursue higher education," he said.
Saying the government and the Tribal Welfare Department headed by him is committed to provide all the schemes to the tribal students, Sawant made a plea to the department officials as well as tribal organisations to take the schemes to the doorsteps of the people.
The fourth Adivasi Vidhyarthi Sammelan has been organised by the Directorate of Tribal Welfare in association with United Tribal Association Alliance.
Minister for Sports and Art and Culture Govind Gaude made a call to the tribal students to concentrate on pursing higher education. He cited instances how tribal youth have taken education and reached to high positions in various spheres of life.
UTAA Chief Prakash Velip said education is the launching pad for the tribal children to move ahead in life when the community is faced with a host of issues, including eco-sensitive zones, buffer zone, wild life areas etc.
He reminded the younger generation of the sacrifices made by the community leaders to achieve success in the movement spanning over a decade and half.