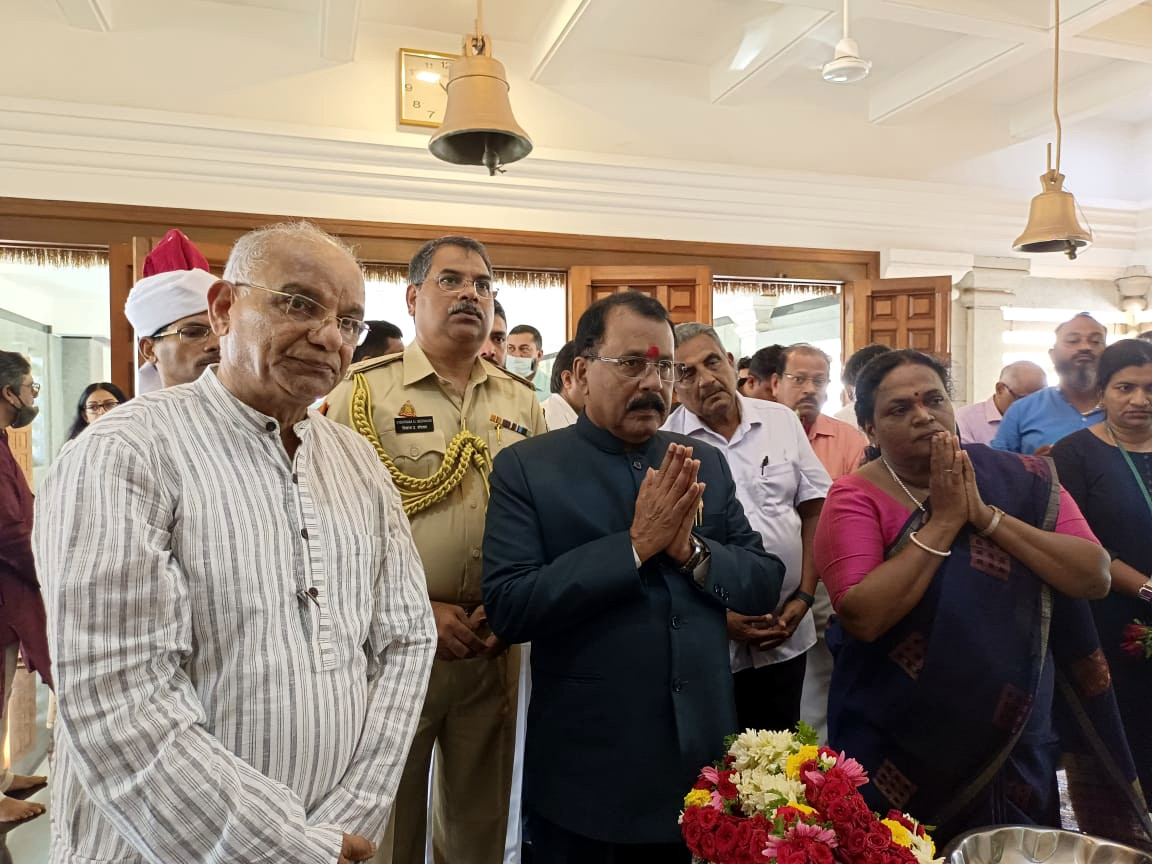 VASCO
Governor P S Sreedharan Pillai on Friday said he had told Chief Minister Pramod Sawant to promote spiritual tourism and village tourism in the State.
Speaking to reporters after offering prayers at the Shree Mahalasa Temple in Verna, Pillai said that Goa was a gift of God to human beings, where people lived cordially with each other.
"As governor, I have told the Chief Minister to promote spiritual tourism and showcase various religious places, especially in villages and open it for various tourists to promote village tourism and spiritual tourism as Goa is a special gift of God to human beings and I will project it," said Pillai.
Pillai said he had covered around 150 villages as a part of the Village Darshan programme and visited various religious places in the area.
"I have got to see a personal experience at Mallikarjun temple in Canacona where for nine months, the pooja by touching the idol of the deity is done by Brahmin priests and the other three months the same pooja is done by adivasi priests and this has to be highlighted across India."
"In a way my experience is that Goan villages are more beautiful than any other place and has people who are good at heart and there is a possibility of development in these villages. Goa has got an ample scope to promote village and spiritual tourism," said Pillai.
Meanwhile, the Governor said he was happy that Goans want to develop industries in the State.
Pillai calls for speedy disposal of applications for overall devpt
PANAJI: Speedy disposal of applications in the government departments is an important aspect not just for the growth of the industry but for the overall development of the country, said Governor P S Sreedharan Pillai.
Governor on Friday visited temple, industries, church and Ancestral village in his day-long visit to Verna and Loutulim accompanied by his wife Reeta S Pillai.
The Governor said speedy disposal of any application is justice and added justice is not only to be provided by the court but by the people dealing in different subjects. Industrial development is a mandatory aspect of taking our country on the path of development. Politicians should educate the mass on this, he added.
Speaking further, he said till date 350 patients have been benefited with the financial aid distribution from the discretionary fund of the Raj Bhavan.
Government is working to make Goa self-reliant. Though Raj Bhavan is not a power centre, he said and assured that the grievances and issues of the industrial sector will be resolved.
The Governor presented financial aid to 8 dialysis patients.