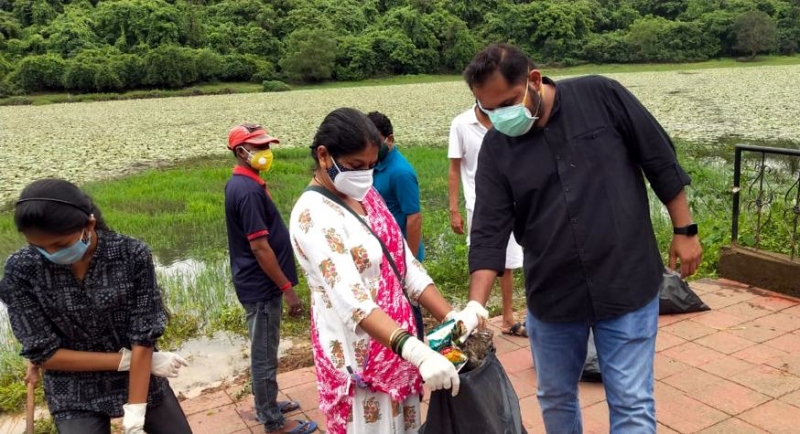 Photo Credits: Anil Shankhwalker
PORVORIM
The Pilerne-Marra panchayat has appealed to people to ensure cleanliness at the Savlem Lake, as it would not only safeguard animals and marine life, it would also attract more tourists to the lake.
Former sarpanch and sitting panch Amarnath Govekar made an appeal to people while speaking during a cleanliness drive at the Savlem Lake by the panchayat members, Pilerne Sarpanch Sandeep Bandodkar, Pancha Karan Govenkar and BJP workers.
"People recklessly throw plastic bags, straws, paper cups, etc. in water bodies without realising where it will end up. As a result water bodies become dangerous for wildlife."
"A lot of migratory birds visit the Savlem Lake and tourists are also attracted to the site to watch these migratory birds. If the lake is kept clean by de-silting, de-weeding and removing plastic waste, this lake would attract even more tourists," said Amarnath Govekar.
Saligao BJP mandal President Rupesh Naik the cleaning of Savlem Lake is part of of the Swachh Bharat Abhiyan mission of the BJP.
"It is the duty of every citizen to preserve water bodies and people should not throw plastic waste, bottles and garbage in the Savlem Lake," said Naik.
Pilerne-Marra Sarpanch Sandeep Bandodkar and Panch Karan Govenkar also spoke on the occasion and appealed to people to maintain cleanliness in the village.