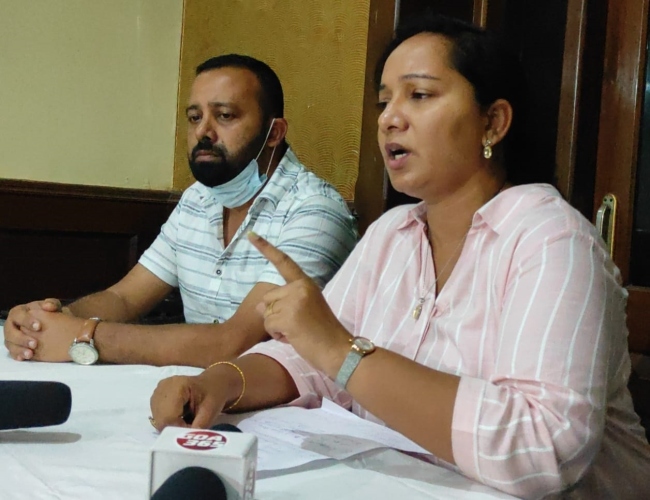 MARGAO
Congress ticket contender Royla Fernandes on Saturday said the Congress has betrayed the people of Benaulim by shortlisting a candidate whose name was not recommended by the Benaulim block for the party ticket.
Royla, however, said she would not quit the party, but will take a call along with the four other ticket aspirants to chalk out the future course of action.
Addressing the media along with Gaundencio Luis, Royla said she, the other ticket aspirants and the Congress workers are all disappointed what the party leadership has done in Benaulim. "A total of five ticket aspirants were shortlisted by the Benaulim block. Our senior leader P Chidambaram had assured that the candidate will be finalised by the block. They have all let us down. Our workers are feeling let down, who says the TMC candidate has been given the first place while loyal workers have been kicked out," she said.
Expressing disappointment that the party has not given much representation for women in the elections, Royla said, "In Uttar Pradesh, the Congress has given 40 per cent reservation for women. In Goa, two candidates have been given the tickets, including one who has come from another party," she added.
Demanding that the Congress should set right the wrong done by the party, Royla said what Congress has been fighting for is negated by the way the Benaulim ticket was finalised by the party.