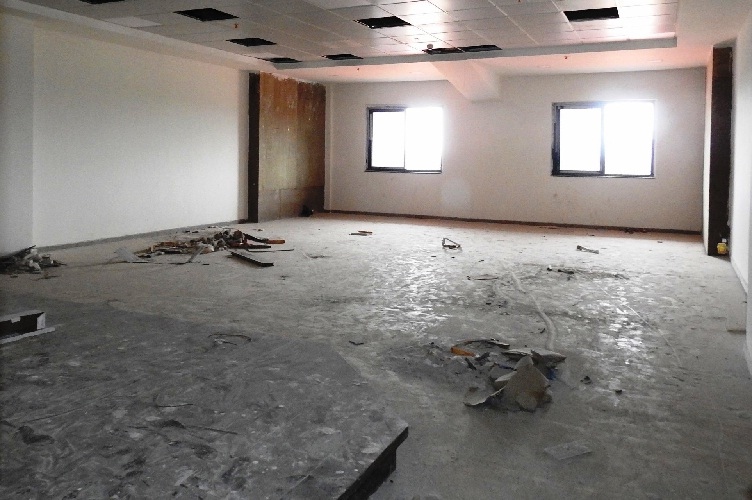 MARGAO
When governments across the world have put every available vacant space, including stadiums, to set up Covid hospitals or care centres, why can't the Goa government utilise the vacant top two floors of the South Goa district hospital to treat asymptomatic patients?
This question assumes significance and comes against the backdrop of the fact that asymptomatic patients from Fatorda, Margao and Salcete, in general, are transported to faraway places such as Shiroda and Farmagudi, throwing up a question why a ready place is kept vacant.
Pose these questions to the Goa State Infrastructure Development Corporation (GSIDC) headed by Chief Minister Pramod Sawant and apt comes the reply from officials that the top two floors are an ideal place to house asymptomatic patients.
The reply assumes significance when Health Minister Vishwajit Rane seems to be in no hurry to utilise the top two floors for Covid work by saying these have been modified to host a nursing institute.
GSIDC officials in private say that the top two floors can be notified as a care centre without much difficulty if the government decides. That's not all. If a GSIDC official is to be believed, these top two floors can accommodate minimum 200 beds despite the changes and modifications made to meet the requirement of a nursing institute.
"Without much difficulty, the top two floors can accommodate 200 beds for asymptomatic patients. These floors have no connection of medical gas facility, but this should not come as a problem since asymptomatic patients do not require medical gas or oxygen supply," the official said.
The official added, "Even in the event the condition of any asymptomatic patient deteriorates for any reason, he or she can be shifted to the Covid hospital below," the official added.
To a question, the GSIDC official said it will not take much time for the agency to make available the top two floors to the government if any decision in this regard.
Officials in the know pointed out that the district hospital has as many as 10 lifts connected to different floors, adding that a dedicated lift can be designated only for the top two floors.
Leader of Opposition Digambar Kamat had been demanding full utilization of the South district hospital in times of Covid. Kamat's Fatorda counterpart, Vijai Sardesai has also insisted that the top two floors of be converted into a dedicated care centre for Fatordekars and Madgavkars in the wake of the increasing number of cases in the city.