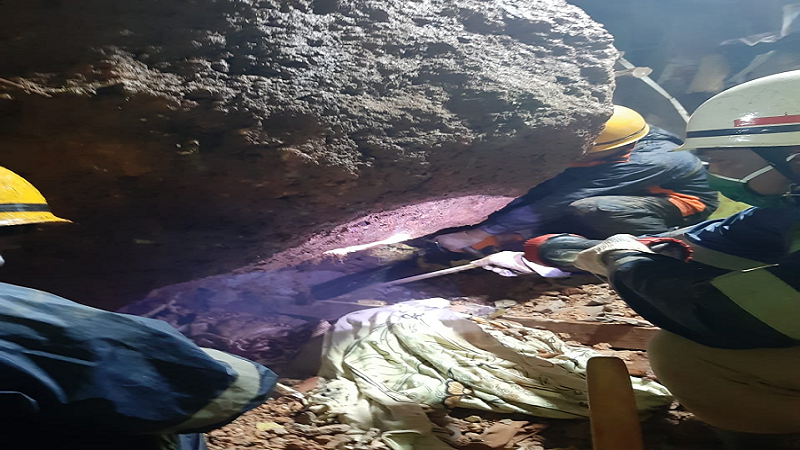 THE GOAN NETWORK VASCO
A woman from Vaddem was killed, while her son escaped when a huge boulder came crashing down on their house opposite Goa Shipyard Limited in Vaddem-Vasco late Monday night.
According to reports, the incident took place as Anita Borkar (65) was asleep on the floor while her 35-year-old son had been sleeping on the bed. The boulder rammed into the walls and entered the house, killing the woman died on the spot while her son escaped from the debris.
A fire brigade along with workers from Mormugao Municipal Council (MMC) and some locals helped retrieve the body buried under the debris.