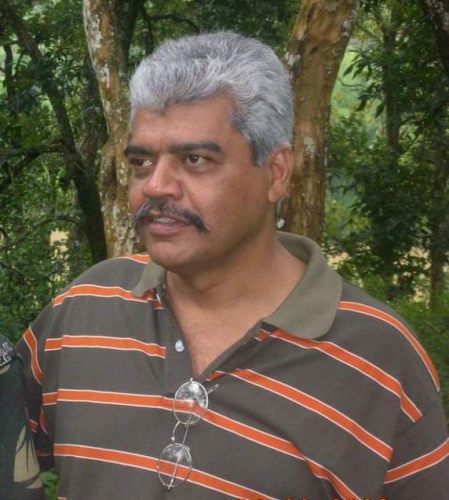 BELAGAVI
Ajay Adrushappa Desai (62), an elephant expert of international repute, died of a cardiac arrest at his residence in Camp-Belagavi on Friday.
A passionate elephant lover, Desai was known for his work in the study and conservation of elephants across the globe.
Apart from a focused study in the Western Ghats elephant corridor which is spread across Goa, Maharashtra, Karnataka and Kerala, he also worked with elephants in various countries like Cambodia, Vietnam, Indonesia, Malaysia, Sri Lanka and other nations across the globe.
Hailing from Jamkhandi in Vijaypura district's agriculturist family, he is survived by wife, two sons, and two brothers.
A student of St Paul's High School here, Desai completed his marine biology from Karwar and started working with Bombay Natural History Society - BNHS.
He was the co-chair of the elephant task force for International Union for Conservation of Natural resources (IUCN), co-chairperson of Asiatic Elephants specialist group and consultant for World Wildlife Fund (WWF).
CCF B V Patil, ACF M B Kusanal, RFO Shivanand Magadum, DRFO Vinay Goudar, DRFO Ramesh Giriyappanavar and other officials have condoled the demise of Desai.