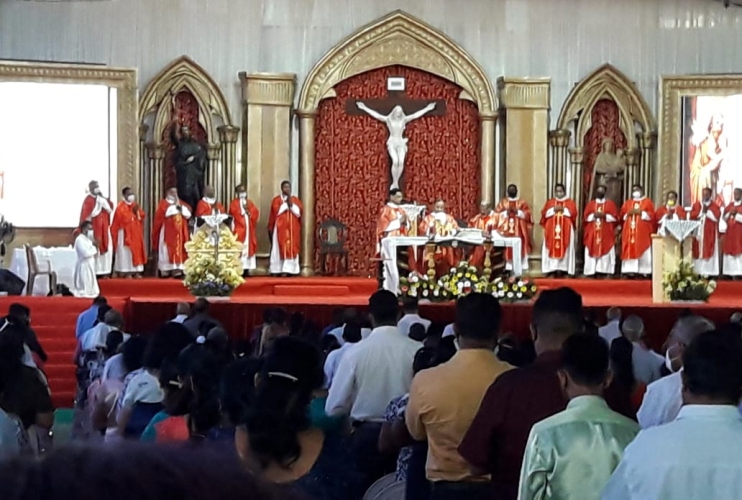 OLD GOA
Thousands of devotees from different parts of Goa flocked to Old Goa to participate in the first day of the Novena to St Francis Xavier which commenced on Wednesday.
The devotees thronged from early morning with the first Mass beginning as early as 5 am, and the subsequent Masses starting after a gap of one and a half hour. The last Mass, which was in English, was celebrated at 6.15 pm.
In all, a total of 10 Masses were celebrated through the day.
The theme for the first day was 'Stay with us to show the heart burning experience of St Joseph through the word of God' and the homilies of the Masses centred around this theme.
On the second day, it being the feast day of St Catherine of Alexandria, the patroness of Se Cathedral, there will be no Masses at 9.30 am and 11 am at the specially erected pandal, as a Mass will be celebrated in the Cathedral.
Instead, there will be an inter-religious dialogue at the Basilica.
Meanwhile, the fair returned to Old Goa and gave a festive outlook to the celebration with various stalls selling different types of items.
Stalls selling traditional Goan sweets were popular among the people who were seen thronging to buy the sweets.