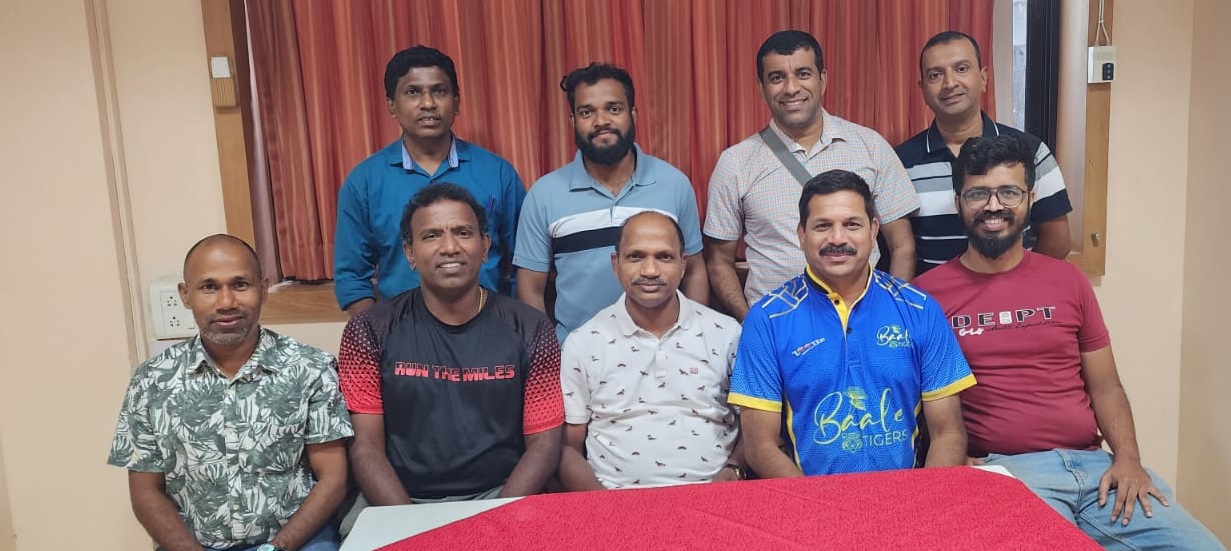 Photo Credits: The Goan
PANAJI
Mahesh Gaonkar has been re-elected as the president of Sports Journalists Association of Goa. The association of sports journalists in the State elected its new Executive Committee for the term of 2023-25 at its general body meeting.
The new committee decided to organise inter-media badminton and table tennis tournaments in the second week of April. The new Executive Committee: President - Mahesh Gaonkar, Vice-presidents - Kenzil Rodrigues, Sagun Gawde, Secretary - Dhiraj Mahambre, Joint Secretary - Yatin Bakhale, Treasurer - Anirudh Raul, Joint Treasurer - Sameer Naik, Members: Santosh Kubal, Sachin Dalvi, Flavio Lopes, William Rodrigues; Advisors - Jovito Lopes, Glenn Costa and Neeraj Prabhu.
"The work of SJAG was interrupted due to the Covid-19 pandemic. But after the election of the new committee, we will start working again with vigour. The organisation has continuously tried to refresh those who are stressed by working in the media through organising various sports events," SJAG said in a press statement. "The SJAG has been organising an award ceremony for the past three decades to encourage sportspersons of Goa. This legacy will continue."