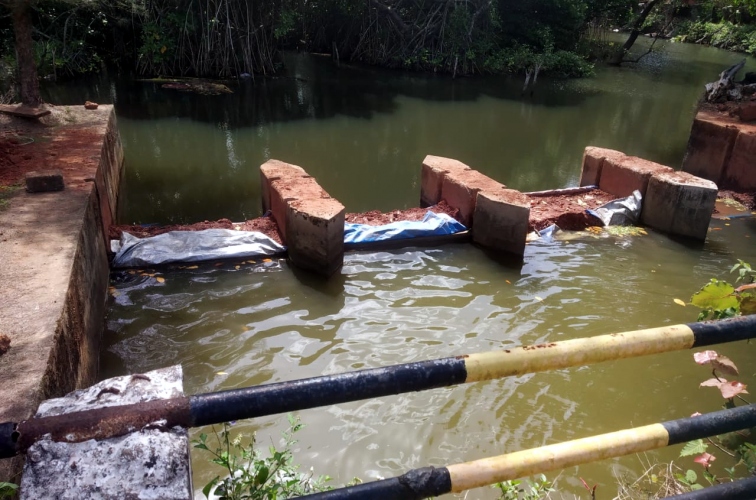 CANACONA
Around 60 Bandharas in Canacona have been opened to allow the free flow of different rivers in the taluka.
According to the Water Resources Department (WRD) sources, the Bandharas which are blocked/built to enable water reserves for irrigation purposes are opened to enable the free flow of rivers in monsoon months.
Following heavy pre-monsoon rains activating several rivers and rivulets, locals have been making demands for the early opening of the various Bandharas, even though the WRD is known to open the them as late as the first week of June.
According to WRD sources, the Bandharas in Gaondongrim and Khotigao villages, besides some in Poinguinim, Loliem-Polem, and a few in Shristhal, Agonda villages are all opened now.
Around 42 Bandharas come reportedly under the Canacona sub-division, while another 18 Bandharas in Canacona are under the control of WRD Quepem sub-division, including the two Bandharas at Galgibaga, and another on Maxem river constructed to block the entry of Saline water, sources said.
These Bandharas are built between the November-December months, while saline bunds are partially opened to allow and restrict the flow of high tide.
Many of the agricultural activities are dependent on the water stored in these Bandharas, and ensure not only sustainable water supply for irrigation purposes but also helps the generation of enough groundwater, enabling sufficient availability of water in numerous house wells.